[Home] [Parents] [Siblings] [Maureen] [Joel] [Friends] [David] [Betsy] [Reeses] [Wayne & Karen] [Maria] [Alice] [Lois] [Joanna] [Places] [Publications] [Sign guestbook] [See guestbook] [Email me]

Rhonda Flemming
Rhonda's been a warm, loving part of my life and Joel's since sometime in the early eighties. I first met her when she was working at Next to New in Iowa City -- one of about seven part-time jobs she was juggling.

I went into Next to New the week before halloween -- was it 1981? Joel wanted to dress up as Sherlock Holmes, and I thought I could make a deerstalker cap by turning two baseball caps in opposite directions and covering them with tweed. At Next to New I found a bedraggled tweed child's jacket for a couple of dollars that I was able to cut up and sew together. And that was where I met Rhonda.

The next time I met her was when I was painting walls in one of my apartments on Davenport street. She saw my "For Rent" sign and wanted to see if the place would do for a friend of hers.

"That looks like fun," she said when I went back to my wall painting, "but I know it isn't."

"No," I assured her, "it really is."

And we got together.

The photos below show us smiling at each other across my kitchen table at 800 Kimball road.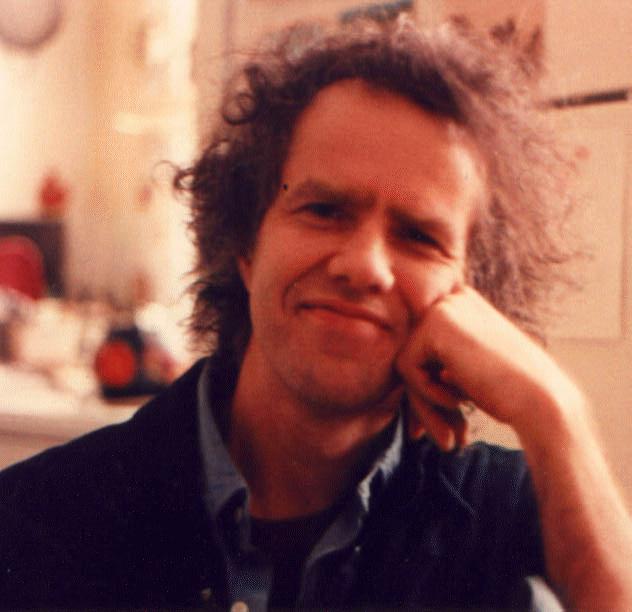 &nbsp &nbsp &nbsp &nbsp &nbsp &nbsp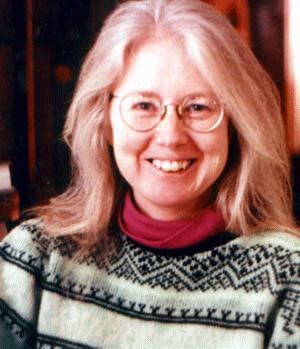 Rhonda was born and raised in Iowa and always seemed as integral a part of Iowa City as -- well, as the corn they grow every summer at that gas station on North Dubuque street. Everybody knew Rhonda. Who could have foretold that she would ever leave? But she started thinking about other places in the late 1980s. She went to Vermont a couple of summers and loved it and talked about moving there. And then David Carson, the creator of the Medicine Cards, lured her out to Taos.
26 November 1990:
&nbsp &nbsp &nbsp Rhonda makes some Emperor's Choice tea and talks about the trip to Taos she'll be making in ten days. She'll be staying five weeks and will be finishing the book she's working on with her friend David and will give four workshops. She has an agent who has set up the workshops for her and can set up others. She mentions that she often sees Maureen here and there and Maureen is always friendly. She likes that -- likes the fact that there is no jealousy. "She must be a very evolved soul," Rhonda says.

28 November 1992:
&nbsp &nbsp &nbsp Rhonda is thinking of moving out of her place on the first of January to go out to Taos. Her plan is to go out there with Maria Sack and her boyfriend Clark; they will rent a three-bedroom house for five hundred dollars or so and grow vegetables on land owned by David Carson.
By the fall of 1993, when I stopped in Taos on my way back to Santa Cruz, Rhonda had found a nice sunny house by herself and was giving astrological readings and past-life regressions and such at Merlin's Garden in Taos.
I keep thinking of moving to Taos myself. It keeps coming up for me. A new place -- new mountains to explore, new people to connect with.
When am I going to do it?
[Nota bene: This page, like all the others in this site, is in progress. The text is mostly irrelevant and hastily written stuff designed just to fill the gaps between the photos -- and the photos themselves are not the best, but simply what I happen to have on hand. Please let me know if you find anything false, misleading, or offensive, or if there's anything that's intrusive to your privacy. It's hard to maintain privacy on the internet! Let me know too if there's a photo or something in the text that should be removed or something that should be added. I have not set up this site primarily for my own sake but for my family and friends -- and I welcome all corrections, additions, and suggestions about how to improve it!]

Home page
Parents
Siblings
Maureen
Joel
Friends
&nbsp &nbsp &nbsp David McCullough
&nbsp &nbsp &nbsp Betsy Grady
&nbsp &nbsp &nbsp
&nbsp &nbsp &nbsp John Rees
&nbsp &nbsp &nbsp Wayne Johnson & Karen Subach
&nbsp &nbsp &nbsp Maria Bona
&nbsp &nbsp &nbsp Alice Todd
&nbsp &nbsp &nbsp Lois McLaughlin
&nbsp &nbsp &nbsp Joanna Gear
Places
Publications
Copyright © 1999 T. N. R. Rogers. All rights reserved. Last revised 7 mar 99.